Michelle P.
1249 Times
681 People
The lack of skilled IT workers is hurting the deployment of emerging technology, according to a new survey from Gartner. In areas from cloud to cybersecurity, this crisis is expected to last for years to come.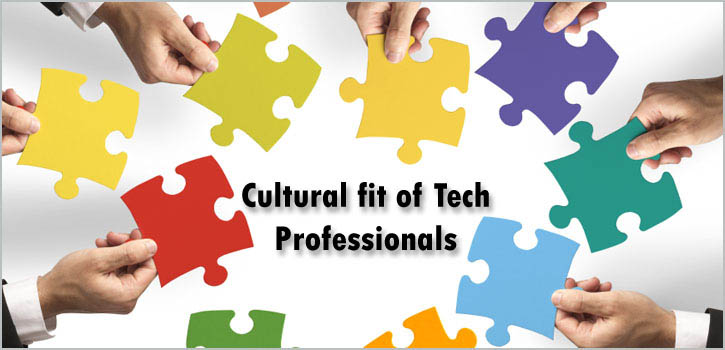 Whether cultural fit of tech professionals should be given importance or not during the hiring process is controversial. Some employers and recruiters believe it leads to discrimination and others think it is important and should be given due consideration. If this assessment is not done correctly, it is likely that all like-minded people will flock together and lose out on the advantages or benefits provided by diversity.
How Should Recruiters Determine Cultural Fit?
Despite the controversial views, companies do look into cultural fit when hiring software engineers with the goal of reducing turnover as they believe that employees who fit well or easily adapt to the culture will be happier, more productive and stay with the company in future. It is recommended that a basic set of criteria be used to make this assessment and other cultural norms be ignored to get a good balance of culture fit and diversity.
At the same time, onus is on IT professionals to be flexible and adapt to the company culture to avoid too many conflicts while retaining some things that they bring with them that could add value and impact or change company culture positively through diversity of thought.
Excellent tools are available to help recruiters determine cultural fit.
CultureAmp
CultureAmp uses data received from employee surveys to determine Employee Engagement, Experience, and Effectiveness. They have brought together experts in technology, organizational psychologists and data scientists to provide accurate assessment. There are four steps to the process – survey design, survey launch, results review and results rollout.
Weirdly
Weirdly recruitment software uses a customizable quiz to rank candidates against your ideal 'fit'. Hiring people that align with your organizational culture and brand values has never been easier or more fun! Their easy to use dashboard can act as a stand-alone, light-ATS or be integrated into your current recruitment process. With a Weirdly quiz, applying for a job is faster, more fun and lets people get a taste of your company culture right from the start.
TinyPulse
TinyPulse has two tools. TINYpulse Engage is their survey tool, and TINYpulse Perform is a performance management tool that helps leaders facilitate 1:1 meetings to improve employee performance and achieve company goals. TinyPulse allows companies to keep a pulse on how employees are feeling and reduce turnover. Companies like TinyPulse because the surveys are short, you can use it on your phone, and it is easy to use and provides real-time feedback and is completely anonymous.
RoundPegg
RoundPegg combines culture science and powerful analytics tools to help demystify your company. They offer several products, first they give candidates a pre-hire assessment tool and gives each one a "fit" score to determine cultural fit. Existing employees are asked to fill out a 7-minute survey to determine the fit of the job seeker. After ALL of them complete the survey, employers get a Culture DNA profile of the company. This reveals what the company values most collectively – 36 values are ranked. They offer custom interview questions. After a candidate completes the pre-hire assessment, RoundPegg will provide insight into where the candidate will fit and areas that require attention.
Instatalent
Instatalent Culture-Fit software is powered by IBM Watson and helps companies understand their candidate's personality better than ever before and without an interview. It assesses candidate's natural way of writing skills and language based on their social media feeds and uses something called a Cognitive Talent Discovery Engine' (CTDE) to understand candidates' personality attributes.
Comments:(0)