Jessica Barret Halcom, recruiter dotcom
1278 Times
763 People
The lack of skilled IT workers is hurting the deployment of emerging technology, according to a new survey from Gartner. In areas from cloud to cybersecurity, this crisis is expected to last for years to come.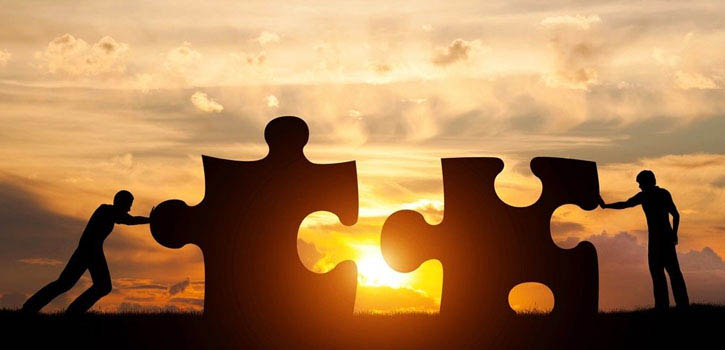 Here are seven of the top challenges recruiters face when looking for IT professionals right now.
1. Demand Outweighs Available Talent
According to an article published by Dice earlier this year, the unemployment rate for IT workers is only about 3 percent. That's great news if you're looking for an IT position, but bad news for the recruiters who have more jobs to fill than people with the skills and experience needed to fill them. Software and Web developers are in particularly high demand. Other employees that recruiters are having a particularly difficult time finding include those with big data and analytics experience, those with security knowledge, and those who have worked on legacy systems.
2. Increased Recruiting Costs
Compensation demands for IT positions were already competitive before IT wages went up 1.2 percent last year. Now, certain markets are experiencing even higher wage increases, driving up already high recruiting costs. These larger metro areas experienced the highest overall wage increases this last year:
- Seattle (up 3.6 percent)
- Minneapolis (up 2.6 percent)
- Detroit (up. 2.4 percent)
- San Francisco (up. 2.4 percent)
- Atlanta (up 1.9 percent)
3. Too Many Competing Offers
Candidates often find themselves choosing between multiple offers, each one as attractive as the next. This job seeker's market has employees feeling comfortable enough to start looking on the other side of the fence and consider job changes, regardless of the somewhat volatile stock market.
Right now, IT workers are naming their prices and being incredibly choosy about where they go. Companies have to get go beyond competitive salaries and get creative about what they offer. Company culture, benefits, perks, and future growth opportunities all play a role in attracting tech talent today.
4. Getting Noticed
Given that potential IT candidates have so many options to consider, it can be difficult for recruiters to get their attention – especially when it comes to passive candidates. Companies are struggling to be seen and heard.
Employers are spending more time and money on building their brands and clarifying their purposes in an effort to get noticed. Rather than pounding down the doors to find talented folk to join their organizations, companies have started building out their brands so that candidates will discover them organically and consider them for employment.
5. Fussy Hiring Managers
Most recruiters have had the experience of working with a hiring manager who paints a detailed picture of their ideal candidate without stopping to consider whether or not this person actually exists. For example, the hiring manager who requires ten years of experience in a programming language that was only created five years ago, or the one who claims that someone "won't fit in with the culture" but can't explain why. IT recruiting is challenging enough without a hiring manager being picky or vague about what they're looking for.
6. A Multigenerational Workforce
Generation Z is beginning to enter the workforce, and the baby boomers are delaying retirement. This makes for a unique work environment in which each generation values different workplace settings, benefits, and leadership styles. IT recruiters need to pay special attention to what matters to each individual candidate and how that aligns with the unique aspects of each company, department, and position.
7. More Tech Professionals Moving to Freelancing
Given the high demand for IT talent, more and more tech professionals are striking out on their own. The idea of becoming a freelancer or independent contractor can be very attractive. It puts people in a position to command higher rates, create their own flexible schedules, and choose projects based upon the type of work they prefer. As the war for talent rages on, more companies are getting comfortable with hiring freelancers and contractors. This might be worth considering as a way to address your own talent shortages.
As challenging as IT recruiting can be, you shouldn't lose heart just yet. Companies are working hard to adapt to this climate. Recruiting strategies include continuing education for existing employees, centralized recruiting software, better retention strategies, and a renewed focus on workplace culture.
Comments:(0)