P. Hebbar, Toolbox
178 Times
130 People
The lack of skilled IT workers is hurting the deployment of emerging technology, according to a new survey from Gartner. In areas from cloud to cybersecurity, this crisis is expected to last for years to come.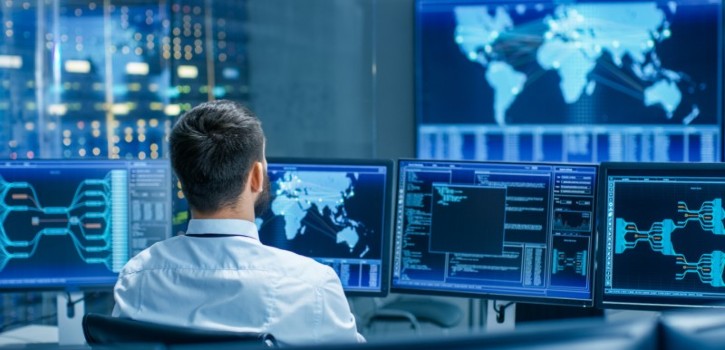 The list designed as essential guidance to state and local partners includes jobs such as:

Cybersecurity personnel in health care who can't work offsite
Cybersecurity engineers and risk management pros in the energy field
IT workers responding to critical infrastructure cyber incidents
Top 10 cybersecurity jobs that will be in-demand in the coronavirus age.
1. Application Security Engineer
The role of an Application Security Engineer revolves around finding and building a suitable solution in the threat landscape of the organization. S/he is also responsible for implementing comprehensive architecture and solutions to identify vulnerabilities and threats.
2. Cybersecurity Analyst
The role of a Cybersecurity Analyst is to evaluate, design, and establish robust security measures in order to protect the organization from security breaches and attacks both on its network as well as its systems.
3. Cybersecurity Consultant
A Cybersecurity Consultant needs to get into the minds of both the attacker and build a threat modeling program to defend computer systems, networks, and software programs.
Security consultants also have considerable experience in SOX, PCI, and HIPAA compliance risk assessment and analysis. In the current business environment, NIST Cybersecurity consultants are in high demand.
4. Cybersecurity Engineer
The job for a Cybersecurity Engineer has seen the most growth over the last decade. This is because this particular job role encompasses multiple tasks like:
Architecting, developing and fielding secure network solutions against persistent threats; engineering trusted systems into secure systems; performing assessments and penetration testing; managing security technology and audit or intrusion systems; establishing network security policies and procedures; regulating access to information and training employees on the proper use of information systems
5. Cyber Incident Handler/Incident Responder
With companies across the board coming under attack, the role of Incident Responder or Incident Handler has seen a sharp rise. An Incident Handler is expected to work closely with security teams, and understand the extent of suspected attacks, and perform remediation.
6. Digital Forensic Analyst
Digital Forensic Analysts need to have in-depth knowledge of network theory and technologies. They need to analyze digital media such as logs, code, phones, hard drives, and memory dumps to determine attack vectors and develop risk mitigation techniques.
The Digital Forensic Analysts are also required to identify possible threats and maintain security readiness to divert and deploy teams of contract resources to provide on-site support and assistance in the event of any or cyber incidents.
7. Disaster Recovery Specialist
Disaster Recovery Specialists or Disaster Recovery Engineers are tasked with planning and implementing DR programs for the organization's most critical business process applications, IT infrastructure services.
S/he is also expected to address the various solutions to ensure the IT system's security and continuity. Some of the prerequisites include experience in technical project management and agile frameworks.
8. Ethical Hacker
Ethical Hackers are tasked with identifying critical application vulnerabilities and need to work closely with web application teams to address those findings.
S/he is also responsible for performing risk assessment across the entire network including hardware and software systems and setting up security policies that help personnel use best practices for digital protection.
Ethical hackers also have deep know-how of secure coding practices and knowledge of Java, Python, and C++.
9. Cyber Threat Intelligence Analyst
With remote work kicking in, malware attacks have increased exponentially. Role of Threat Intelligence Analysts is to analyze cyber threats, their vectors, and capabilities.
The malware intelligence analyst applies knowledge of malware types, analysis tools to thwart external and insider threats before they actually develop.
This role also serves as a key point of contact for cyber threat intelligence, as a subject matter expert.
10. Penetration Tester/Vulnerability Analyst
In today's heightened threat landscape, the role of a Penetration Tester or a Vulnerability Analyst revolves around network penetration, web and mobile application testing, source code reviews, threat analysis, and wireless network assessments.
S/he is also expected to design the security architecture so that it meets the business requirements and performance goals. They are tasked with cryptographic implementations to identify bugs and vulnerabilities before product releases.
Comments:(0)