Salvatore Salamone, Networkcomputing
627 Times
413 People
The lack of skilled IT workers is hurting the deployment of emerging technology, according to a new survey from Gartner. In areas from cloud to cybersecurity, this crisis is expected to last for years to come.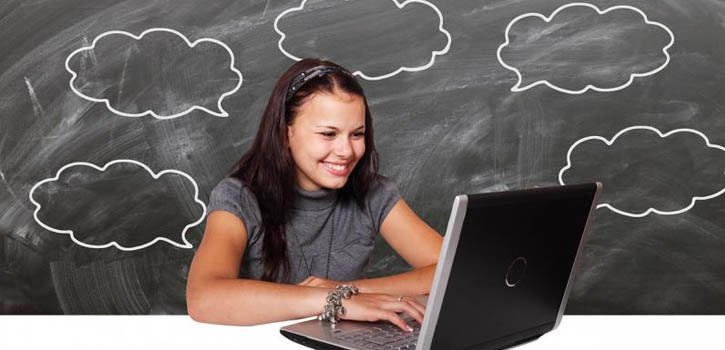 A plethora of free and inexpensive online courses give IT managers a way to keep current with changing infrastructure requirements. If you need to support Big Data, Kubernetes, IoT, edge, or new security initiatives, online courses offer an easy way to get acquainted with these topics and much more.
The advantages of online courses include the ability to learn remotely, at your own pace, and when time permits. Many of the courses offer opportunities to submit questions to instructors or chat with others taking the same course.
Here's a sample of what's available. Besides these sources, many universities offer free courses that may meet your needs.
Alison
Alison has over 1000 courses available; all are free to complete, and new courses are added weekly. Drawing on international best practice, Alison's range of free online IT Management courses are designed to meet current industry needs and teach practical skills in IT-related project management, the core concepts of IT management, corporate frameworks, software, databases, information systems, and communications.
Coursera
Coursera offers online access to classes from 149 colleges, universities, and other organizations in 29 countries. For example, they have courses from the University of São Paulo in Brazil, the University of London in the UK, Indian School of Business of India, Yonsei University in Korea, and institutions like Yale and University of Pennsylvania. Many of Coursera's classes are available for free, but some do require a small fee.
Cybray
Cybrary is a free IT and cyber security training network offering IT training courses for beginners and experienced professionals. Cybrary's offerings include training in CompTIA A+, Cisco CCNA, CompTIA Linux+, CISA, computer hacking and forensics, penetration testing and ethical hacking, CISSP, and CompTIA Security+.
FutureLearn
FutureLearn offers a diverse selection of courses from leading universities and cultural institutions from around the world. Courses are available in technology topics including Big Data, cyber security, and data science. Signing up gives you free access to one course for 14 days.
Microsoft Learn
Microsoft offers free, in-browser access to Microsoft tools and modules to gain expertise in several product areas. Instructions are available for Azure, Dynamics 365, .NET, Power Platform, and Windows.
MOOC.org and edX.org
MOOC.org is an extension of edX.org, a leader in online courses. Massive Open Online Courses (MOOCs) are free online courses. MOOC online courses cover Apache Spark, Artificial Intelligence, Azure, Big Data, Blockchain, Business and Management, Computer Science, Cybersecurity, C, C++, C#, Data Science, Entrepreneurship, Excel, Java, JavaScript, Linux, Machine Learning, Python, R Programming, Robotics, Statistics, Spanish, SQL, Web Development, and more.
VMware Education
VMware has an extensive training section on its website, including a helpful list of popular free courses. Many of the courses on the site that lead to a professional certification require a fee, but there are many that do not. The company offers a mix of self-paced, live online, and on-demand classes.
Comments:(0)