ITJobCafe
1055 Times
747 People
The lack of skilled IT workers is hurting the deployment of emerging technology, according to a new survey from Gartner. In areas from cloud to cybersecurity, this crisis is expected to last for years to come.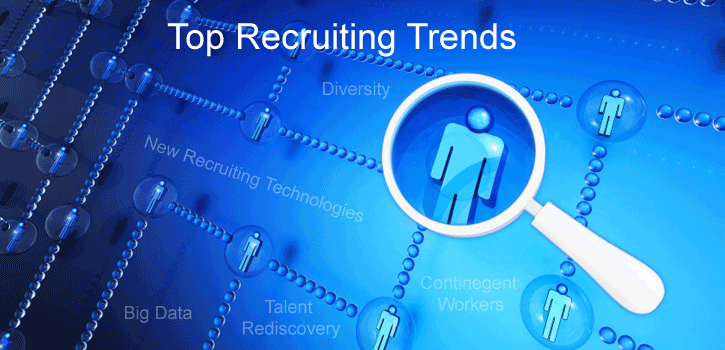 Today's improving economic conditions bode well for both job seekers and businesses. 2017 is expected to see more job openings, which will result in better opportunities for job seekers and more competition for recruiters to find good candidates.
LinkedIn's Global Recruiting Trends report states 56 percent of teams indicated their hiring volume will increase in 2017. With increase in hiring, recruiters will have to find efficient ways of quickly meeting the demands. Old methods will have to be replaced with more sophisticated automated tools.
Diversity
Diversity in workplace is also expected to rise in 2017. Attracting and retaining a diverse workforce will provide companies a competitive advantage.
Businesses have realized financial and social benefits of having a diverse workforce but it is not only the businesses even job seekers prefer a diverse workforce. All recruiters will in 2017 continue to source and hire diverse talent providing a competitive advantage to companies. Society for Human Resource Management (SHRM) report states 57 percent of recruiters already have strategies to attract diverse candidates.
New Recruiting Technologies
Artificial will disrupt HR and recruiting. AI tools will be used increasingly by recruiters for various hiring processes making it more time and cost efficient. Candidate screening, candidate engagement, re-engagement, post-offer acceptance, new hire onboarding, and career development are some of the areas that will benefit by using AI tools.
Mobile recruiting though already in use will continue to grow in popularity in the coming years as more and more job seekers use mobile devices to look for jobs and apply on the go. LinkedIn's Mobile Recruiting Playbook states, 72 percent of active candidates have used mobile devices to check out career opportunities on company websites and almost 45 percent have applied for jobs via mobile devices.
Contingent Workers
2017 is expected to see a rise in demand for contract professionals. Many companies will prefer contingent workers even at senior executive levels according to one industry expert. Remaining rigid in their hiring will be a disadvantage to companies – to remain competitive businesses will have to change perceptions about job hoppers and boomers and hire talent rather than remain rigid.
Talent Rediscovery
With demand for talent increasing in 2017 due to higher job openings, recruiters will have a daunting task of finding professionals that fit the job or requirement. Passive recruiting will play an important role to identify talent.
Recruiters normally receive enormous number of applications for a job which are swallowed by the ATS systems never to be found at the right time. This adds to the frustration of the recruiter as well as the candidate who thought she/he was a perfect match but never gets that much awaited call.
Now technologies will be available to recruiters that will help them locate old profiles that match current job openings and may speed up the hiring process. The new screening technologies will help recruiters re-discover talent quickly.
Big Data
Big data will be effectively used by recruiters to identify the right candidates. Leveraging data will prove to be a success strategy for recruiting professionals. Data will provide better insight into the behavior pattern of candidates and their decision making process regarding a job opportunity.
Comments:(0)