Cynthia Harvey, Datamation
882 Times
623 People
The lack of skilled IT workers is hurting the deployment of emerging technology, according to a new survey from Gartner. In areas from cloud to cybersecurity, this crisis is expected to last for years to come.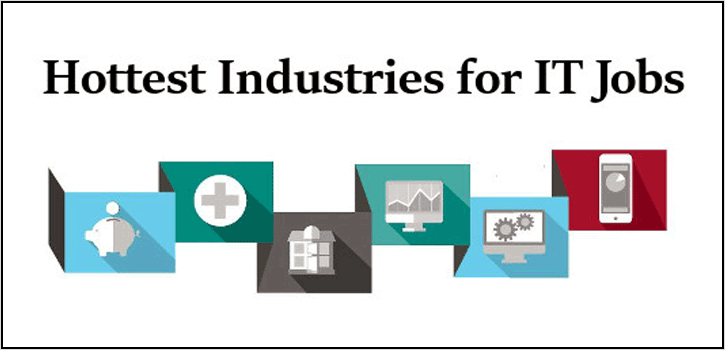 And salary is only part of the story. In 2015, 37 percent of IT staffers received a bonus, and the average payout was $10,194.
But not every IT pro is bringing home nearly six figures. Salaries and bonuses can vary widely depending on your experience level, location, industry, job title and skill set. Plenty of IT workers find themselves earning less than they would like, particularly when they keep reading reports about how much demand exists for top IT talent.
Fortunately, if you think you are underpaid, experts say there are steps you can take that are likely to increase your annual salary. Some of them will require you to look for a new job, but others may help you increase your earnings with your current employer. Here's a look at ten things IT workers can do to bring home more money.
1. Get certified
IT professionals frequently debate whether various certifications are worth the cost and effort involved. There's no easy answer, but in many cases, the right cert can be very helpful in getting your foot in the door for a new position. According to CompTIA, 96 percent of HR managers use certifications as a way to screen potential job applicants.
Of course, some certifications are much more valuable than others. Global Knowledge reports that for 2016, the top-paying certifications included the following:
· AWS Certified Solutions Architect – Associate: Average pay $125, 871
· Certified in Risk and Information Systems Control (CRISC): Average pay $122,954
· Certified Information Security Manager (CISM): Average pay $122,291
· Certified Information Systems Security Professional (CISSP): Average pay $121,923
· Project Management Professional (PMP®): Average pay $116,094
2. Move to a different city
There's no denying that where you live can have a big impact on your salary. For example, while the average technology salary in Silicon Valley is $118,243, the average in San Antonio is just $79,668.
But before you pack your bags for California, you might want to take cost of living into account. According to HR services vendor TriNet, the best place for tech workers to live is Austin, Texas, when you compare average pay to average expenses. The company says that when adjusted for cost of living, top technology job locations rank as follows:
1. Austin: $105,000
2. Atlanta: $103,000
3. Denver-Boulder: $98,000
4. Boston: $79,000
5. Silicon Valley: $78,000
6. Los Angeles: $70,000
7. New York: $56,000
3. Ask for a raise
You don't always have to change employers to make more money. The number one way that technology workers increased their salaries in 2015 was with a merit raise. In fact, 38 percent of respondents got a salary increase this way, compared to 23 percent who earned more money by changing employers.
Asking for a raise can be tricky—and even a bit uncomfortable. Experts say it's best to prepare ahead of time with some facts and figures that show your benefit to the company and why you think you should be paid more. Also, don't wait for your annual review; people who ask for a raise outside of the normal review process often find that their managers are more willing to consider the request.
4. Apply for a promotion
Another good way to increase your salary without leaving your current employer is by moving up the corporate ladder. The Dice report found that 10 percent of technology workers got a salary increase through an internal promotion in 2015. In most IT specialties, managers make significantly more than regular staffers. For example, the chart above from Robert Half's 2016 Technology Salary Guide shows that while lowly network administrators might make just $71,250, those who climb all the way up to network architect could earn $165,250.
5. Develop an in-demand specialty
Whether you decide to stay at your current company or move to another firm, you may be able to increase your salary by developing skills in an in-demand area. According to the Harvey Nash/KPMG 2016 CIO Survey, organizations are experiencing the biggest skills shortages in areas like big data/analytics, project management, business analysis, development, enterprise architecture and security and resilience.
And according to Robert Half Technology, the top-paying technical skills include ASP, C#, .NET, PHP, Python and Ruby on Rails development, as well as virtualization and Windows skills.
Other hot areas include DevOps, mobile development, cloud computing, the Internet of Things (IoT) and wearables.
6. Take a class
How do you go about acquiring the skills you need for a new specialty? Plenty of IT professionals are self-taught, but there are more educational options than ever to choose from. Many universities offer online degree programs or classes, including many that are free. Websites like Coursera, EdX and OEDB consolidate access to courses from schools such as the Massachusetts Institute of Technology, Harvard University, University of California Berkeley, the University of Texas, Georgetown University and others.
There are also a host of for-profit and non-profit companies offering boot camps and one-off courses, as well as websites like Udemy or ed2go, where almost anyone can sign up to teach a class. One caveat: be sure to do your homework and make sure you understand what you are getting before you pay any money for online training, because the fees and value provided can vary significantly.
7. Contribute to an open source project
These days, most organizations use open source software, so having worked on an open source project can be a beneficial addition to your resume. In addition, most open source projects have fairly tightknit communities, so by contributing to a project you may be able to make some contacts who could help you find a new job. And if you are a young developer, participating in an open source project can help you hone your coding skills.
However, don't assume that you have to be a programmer to work on an open source project. Many projects need people willing to write documentation, update the website, handle project management tasks or help out in other ways.
To get started, you can browse through projects on GitHub or SourceForge or check out OpenHatch, a non-profit that matches potential open source contributors with projects that need their help.
8. Switch to a new industry
Some industries have a much higher demand for IT professionals than others, meaning that they often pay higher salaries. The Robert Half Technology report singles out financial services, healthcare, managed services, telecommunications and the hospitality industry as some of the hottest sectors for IT hiring.
A Computerworld survey had a slightly different list of hot industries, which included non-profit, retail, defense/aerospace, banking and wholesale trade. Be aware that some of these segments have very particular needs. For example, financial services and healthcare companies have very stringent security and compliance requirements, and if you can demonstrate that you understand those unique needs well, you may be able to command an even higher salary.
9. Improve your soft skills
Often IT pros focus intently on their technical abilities, but your soft skills may actually have a bigger impact on your earning potential over the long term. If you can't get along with your co-workers or present your ideas well, you aren't going to get the promotions and raises you want, no matter how solid your technical skills are. Many job placement experts recommend that technical staff look for training opportunities that can help them improve in these areas. The Robert Half report calls out communication, problem-solving, collaboration, teamwork and creativity as some of the skills that employers are looking for in new hires.
10. Increase your visibility
If you can establish yourself as an "expert" in your field, your job opportunities—and earnings potential—increase significantly. Consider writing a blog, contributing articles to a technical publication or speaking at a conference.
If those options all seem too daunting, start by increasing your visibility inside your company. You might volunteer to serve on a high-profile team or contribute the company newsletter. Look for opportunities to help your colleagues out. If you can become known as the "go-to" person for a particular topic, that gives you leverage when you negotiate your salary.
Comments:(0)