Hannah Morgan, usnews
554 Times
272 People
The lack of skilled IT workers is hurting the deployment of emerging technology, according to a new survey from Gartner. In areas from cloud to cybersecurity, this crisis is expected to last for years to come.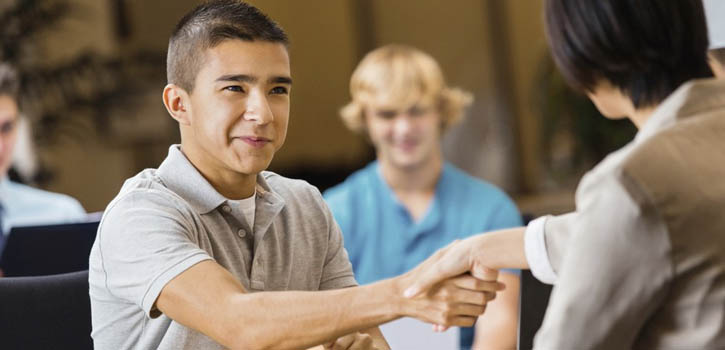 IF YOU'RE STARTING TO think about looking for a new job, there are new protocols and "rules" to learn before dropping your resume on every online job board. Although the job market is in your favor, employers still dictate the process.
Here's what you need to know to land a new job in the new year.
Learn how ATS works.
Almost every company uses an applicant tracking system to process resumes and build a database of candidates. Recruiters search the resumes for keywords to pare down the results to a smaller number of candidates who exactly match their criteria. Because of how prevalent these systems are, it's so important that you take time to customize or refocus your resume for each job you apply to and ensure it includes the appropriate keywords and skills.
A one-page resume hurts more than it helps.
Your resume is being evaluated by applicant tracking systems, recruiters and hiring managers. This isn't new. What is new is the fact that employers want to learn more about you before reaching out. For you to adequately highlight your work accomplishments (not just regurgitate your job description) and keep the font size readable, your resume may run onto a second page, especially if you have more than five years of work experience. 2019 may finally be the year to dump the old notion that your resume should fit on a single page.
The interview process will be rigorous.
You may be asked to complete an online personality assessment, work simulation assignment or video interview, or to participate in an interview over a meal. As a result, the hiring process will take longer than you expect. Be patient and understand that the employer wants to hire the best match for the role, considering more factors than just your skills.
As you go through the process, prepare your own set of questions to help you evaluate the job, your future boss and the culture of the company. Remember, interviewing is a two-way process.
Know your worth.
Salaries are slowly beginning to rise. Before you apply for any job, conduct salary research to understand the salary range for your next career move.
It's relatively easy to research salaries using online salary calculators, but don't stop there. Talk to people who work in your desired city and ask them what the going rate is for the work they do. This is especially helpful if you are changing careers or pursuing your first job after college. Using both these methods to research salaries allows you to command more respect when negotiating salary.
Join employer communities.
To evaluate a company, get your questions answered and become more familiar with the culture, look for its career community. You may find a link to it located on the company website or career page. The community could be a Facebook group or a portal the company creates to interact with potential candidates.
In order to join these communities, you must first identify companies that interest you. This is often as simple as thinking of your current company's competitors or companies that appear on "best of" or "top employer" lists.
Find someone to refer you.
Networking your way to a new job sounds difficult and time-consuming. It is. But you are starting your search early for that very reason.
With your list of companies, begin meeting with people you know and ask them who they know who works for companies on your list. If you state that you are looking for more information about the company and its culture, you're more likely to get help than asking for a job within one of those companies.
Look beyond the job boards.
Everyone runs to the job boards when looking for a new opportunity. The reality is that companies don't rely only on job boards to fill their openings. Job boards will help you research the job market, keywords and job titles so you can target the appropriate types of roles. But don't count on any one source to uncover job opportunities.
In fact, the highest quality new hires don't come from job boards; they come from employee referrals. Expect to see more employees sharing job opportunities on social networks as companies incentivize their employees through referral programs.
Freshen up your LinkedIn profile.
Once you've updated your resume, its time to refresh your LinkedIn profile. A bare-bones LinkedIn profile may be conveying that you don't care about your career. Today's savvy workers understand that a vibrant LinkedIn profile helps tell their career story.
Use your summary section to answer the question, "Tell me about yourself." Explain what motivates you and provide information that would help a potential employer understand what makes you tick. Even more importantly, a LinkedIn profile carefully crafted with the appropriate keywords and skills helps recruiters discover potential candidates.
Watch for job ads on social media.
LinkedIn isn't the only place recruiters look. The next time you're on Facebook or Instagram, pay attention to the ads you're seeing. While every company is on LinkedIn, they realize that employed individuals may not check LinkedIn regularly. To catch the attention of employed individuals, expect to see more companies posting advertisements on other social networks, too.
Don't forget to consider remote work.
It's possible that the best job for you may not be in a location near you. Working remotely is growing in popularity among employees and employers. Just watch out for scams by carefully vetting all opportunities prior to providing any information online or through email.
Comments:(0)