Matt Hamblen, FierceElectronics
219 Times
174 People
A recent analysis of top US cities for tech jobs per capita produced some surprising results, putting Arlington, Texas, at the head of a list of 49 competitors.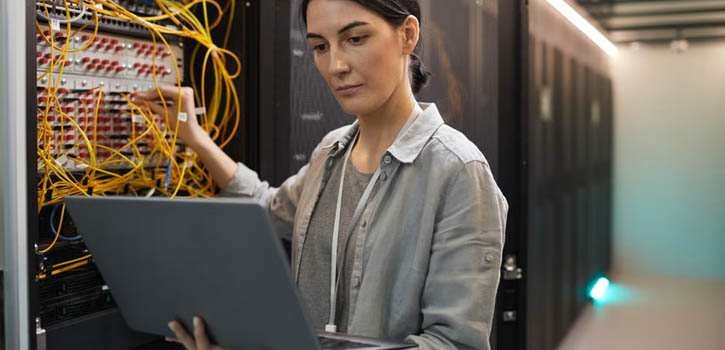 (Getty Images)
Arlington came in with an average tech salary of $91,988 with 10,400 jobs currently available related to "tech," according to the study by educational resource website Edwize. The others in the top five were Baltimore, Washington, Atlanta and Boston. Seattle ranked ninth, while both San Francisco and Los Angeles finished 47th and 48th, respectively.

Edwize (Edwize)
Edwize's index not only considered available tech jobs, but average tech job salary. It even compared average cost of rent per month for a one-bedroom central apartment and average broadband speed for the cities.
Some of the criteria used in the ranking were broad, such as using "tech" as the search term in a Glassdoor job search across the 50 largest cities by population. That meant some of the tech jobs identified include lower-paying technical jobs in various component assembly businesses all the way up to high-paying data science and electrical engineer jobs.
Also, a smaller city could do well in the study index , as in the case of Arlington, with about 400,000 population but 10,400 open jobs, while Los Angeles, with a population of 3.9 million, had 9,284 open jobs. Available jobs per person in Arlington were 0.02605, compared to just 0.00234 per capita in L.A.
Baltimore ranked second with a population of 578,000 and the top average salary of $125,942, and 8,824 open tech jobs. Arlington's average rent per month was just $1,100, while Baltimore's was $1,525. Both had comparable broadband download speeds of more than 193 Mbps.
Edwize offers reviews of computer coding courses, which get nearly double the amount of page views compared to others on the site. "Tech is always the most searched-for section on my website," said Layla Acharya, founder of Edwize. "It's a bit of a surprise to see some of the lesser-known tech cities ranked really well in the report and equally surprising to see some of the big players ranking further down.
"As an Indian-American myself, we do face tougher circumstances around job hunting, so using this type of data can really help anyone looking to pursue a career in tech to find the best opportunity."
Arlington offers tech jobs ranging from companies such as Lockheed-Martin to Texas Health Resources. Big employers include a General Motors auto assembly plant and the University of Texas at Arlington. The city of Arlington could be lumped together with the metro region's neighbors of Dallas, ranked 11th on the Edwize index, and Fort Worth, ranked 28th. In the 2020 census, Dallas-Fort Worth-Arlington made up a metropolitan statistical area population of 7.6 million.
The index does not sort jobs that are open to remote work, a sizeable portion of software occupations.



Originally Published On: https://www.fierceelectronics.com/sensors/where-tech-jobs-areit-might-surprise-you
Comments:(0)