Mat Apodaca, Sourcecon
217 Times
127 People
The lack of skilled IT workers is hurting the deployment of emerging technology, according to a new survey from Gartner. In areas from cloud to cybersecurity, this crisis is expected to last for years to come.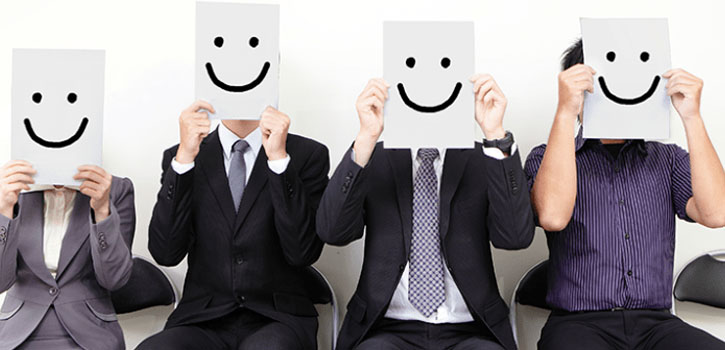 Filling Jobs is our Job
Whether you're an agency recruiter or a corporate recruiter, this is what we signed up for. Finding the right candidate who is a great fit for a position is highly satisfying but when someone accepts an offer, it is success.
We are all busy and many times have many positions to juggle. Sometimes too many. And if our interview process has more than a few steps we have to manage those. Many times we wear many hats in a single day. Everything from a sourcing specialist to an interviewer to a scheduler to an assessment interpreter to a host for candidates and our company. Which lead to process.
The Process Is Long
Some of the positions have relatively short processes. The steps consist of sourcing folks, phone screening them, having them take an assessment, and scheduling a live interview. However, this is not the norm for other, more senior level positions.
The more senior level positions typically consist of having several one on one meetings with the candidates before even deciding if they might be able to meet senior leadership. After this there are three to four assessments. Around the time they are sighing and conceding to do the third assessment, a first meeting with someone from senior leadership is scheduled. If that goes well the interviews and meetings increase, sometimes going to as many as eight meetings before an offer is extended. A senior level position can take up to six months from the first contact to the final meeting. Now that's a long process.
A Candidates Perspective
Most companies have an interview process somewhere between the short and the long one described above. At least two weeks but hopefully not six months. From a candidate's perspective, the process almost always seems to take too long. Being a candidate advocate means you are shepherding the candidate along in this process. You are providing them feedback when needed and communicating with them on a regular basis. You are of course working to help your company fill critical positions but you are also wanting to ensure that the person that gets the offer is excited and pumped for the opportunity as well. Win win.
Communication is HUGE
We can be great communicators when we are sourcing and working to get great candidates for our hiring managers. The main problem is we tend to fade into the background or go silent once we receive feedback from a hiring manager that isn't favorable for the candidate. We owe it to candidates to pick up the phone and let them know this one isn't going to work out.
Outside of telling someone, they aren't a fit it's also important to keep them informed along the way. Keep them in the loop on how the position is progressing. If you are too busy encourage candidates to call or email you for status updates. Also prepare them for upcoming interviews and ask them to call or email afterwards for their feedback as well. Always look for a win-win, not just a one side wins type scenario.
Don't Just Fill the Position – Be a Candidate Advocate
Being a candidate advocate means you are working to make the best match between your company and your candidate. Notice I used the word "your" for both company and candidate. Some of the ways that being a candidate advocate is beneficial include:
Creating long term relationships with candidates – There are many instances where it does not work out with the candidate for one position but it could work out for another position. Hence it is important to keep in touch. Create a positive experience for the candidate even if they didn't get the first job they interviewed for.


Creating positive vibes for your company – Being the candidate advocate helps create positive feelings for your company. Candidates will remember how they were treated during the interview process at your company, for better or for worse.


Ensuring right fit – Stop the candidate from accepting a job if you think candidate is not a right fit for the position. You can come to that conclusion only by knowing the company well and getting to know the candidate well. Always act in the best interest of both sides. Again, win-win.


It's the right thing to do – If you are passionate about recruiting, it's the right thing to do. It all comes down to what our mothers always told us, "Do unto others as you would have them do unto you."
Comments:(0)