Aoife Geary, Techworld
216 Times
160 People
The lack of skilled IT workers is hurting the deployment of emerging technology, according to a new survey from Gartner. In areas from cloud to cybersecurity, this crisis is expected to last for years to come.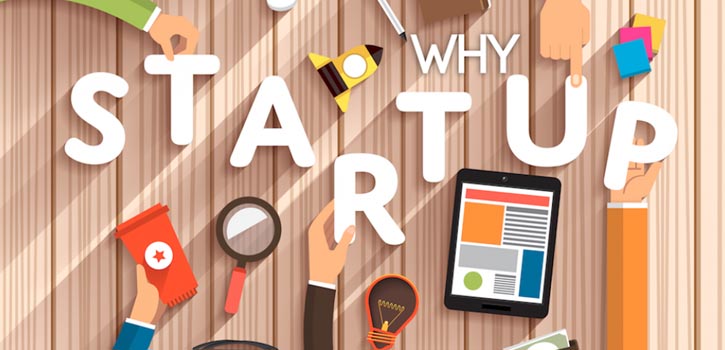 Anyone who has worked at a startup will tell you, it's not for everyone. It takes a certain type of character to flourish in the environment. You need to be independent, adaptable and a quick learner. If you're the type of person who looks for stability and process, a structured 9-5 then it's probably not the place for you.
That said, there's great value in working in such a high growth environment that goes beyond adding experience to your resume. For tech talent such as engineers, developers and product managers the startup environment provides the perfect conditions to grow both your technical ability and those all-important soft skills.
You will enjoy the flexibility
Because startups can't offer the large salaries or flashy perks of a larger company, they tend to have more flexible working environments.
Whether it's operating out of coworking spaces or allowing developers to work remotely, startups generally allow employees greater freedom and flexibility in their work.
This can mean the team may be spread across a number of locations which leads to greater focus on collaboration through devices like video calls, screen sharing and paired programming.
Makes you more employable
The type of work ethic and business acumen required to thrive in a startup is attractive to potential employers.
Being able to highlight the value you added to a high growth business can really put you a step ahead of other candidates.
While there may be a host of people with similar qualifications or education, working in a startup environment generally means your experience will be more well-rounded and autonomous.
If you have any designs on owning or investing in your own business down the line, working in a startup is absolutely essential.
You gain invaluable insight into the realities of running a business including the funding journey, the team growth or decline, and the continuous balancing of priorities against resources.
Aside from that you get to build out a network of contacts who may be able to offer advice, insights or even investment down the line.
You are a part of a cohesive team
As well as enjoying a structure that is usually more open than a larger corporate, the team at a startup are generally closer and more cohesive.
Whether from the sheer amount of time spent together or through a more passionate alignment with the company's mission, you'll often hear startup employees refer to a family culture or vibe.
You learn a lot
Given the lack of rigid and formal processes in an early stage company, it's easier to see what each department in the organization does.
You learn more from each other and about how the company operates due to this more holistic view of the business and pick up skills outside of your job specification.
Another valuable lesson to be gleaned from working at a startup is one of resilience.
For developers and engineers there are a number of variables that make life at a startup more challenging but also more rewarding.
You get to make more of an impact
Working in a larger corporation might have more benefits or a higher salary but a startup is where you can really make a difference and see the influence your work is having on the business.
You're heavily involved in each stage of production and your opinion is more likely to carry weight than at a larger, more structured operation. As a result, you're more invested in the overall success of the company.
Focusing on the bigger picture is invaluable for a tech professional's career development as it fosters accountability in their work.
Rather than following the direction of your boss or working through an endless list of tasks, your work has a direct impact on the company, the product and its users.
You have more creative autonomy
A startup environment is one where you get to take real ownership over your work, your methodology and ultimately your career goals.
Such creative freedom is less common outside of startup land and is one of the biggest benefits of working at a young company.
When you join a larger corporation, they will already have specific styles and systems that you need to adopt and follow.
In startups you're given more autonomy over how you code and that can make the working environment more innovative and enjoyable for developers.
Better work satisfaction
If you're willing to invest the time and effort into your role at a startup, the career benefits are sizeable.
While you won't have a massive support network of colleagues, you'll have the satisfaction of taking a project from ideation to fruition.
You'll need to be passionate about the company and its mission though, as the lack of work-life balance can be a challenge.
For lots of us, passion is often what drives us in the absence of a big team and encourages us to take responsibility for our own learning. Being able to pinpoint our individual contribution to a project is also a great motivator.
Deeper understanding of tech
For ambitious techies, a startup is the ideal place to develop a much broader set of skills.
For example, developers need to understand each element of the development process from writing code to deploying it.
In a larger company, however, there would be a number of smaller teams like a platform team, a build team and a QA team, each working on specific parts of the pipeline.
It's exciting
Startups are built for fast-paced innovation and as such things move quickly.
It makes for an exciting, dynamic atmosphere within the tech team. There'll always be new challenges to work on and hurdles to overcome.
A startup environment is one where developers are encouraged to work off their own initiative and take responsibility for their own learning and career growth.
The people who do well in startups are generally those who are determined and looking to make a real contribution to the problem the company is solving.
Comments:(0)