ITJobCafe
584 Times
219 People
BI analysts help companies increase efficiency and maximize their profits through data collection. Find out here how to become a business intelligence analyst.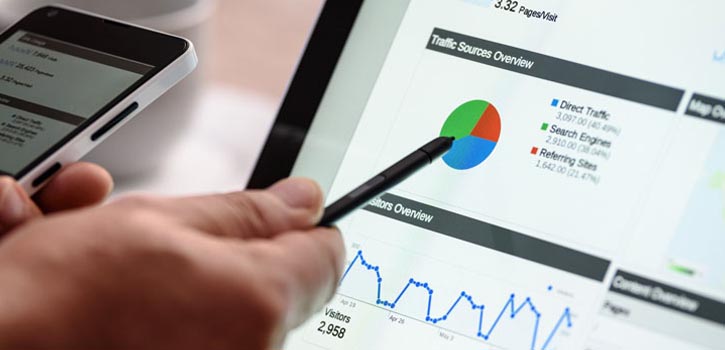 More and more companies are looking to maximize their efficiency using modern methods. For this reason, many businesses are incorporating technological solutions to provide them with useful business data. This means the demand for those who can interpret this data and turn it into purposeful action is on the rise.
One growing position in this sector is a business intelligence analyst.
This is a position that one can take great pride in since it takes a wide variety of important skills. One who pursues a career as a business intelligence analyst needs to have a diverse skill set. Business acumen, people skills, and problem-solving abilities are only some of the skills needed for this.
But what does it actually take to get an opportunity to pursue a career in this sector?
What Does a Business Intelligence Analyst Do?
A business intelligence analyst's role is largely indicated by the position's name. It involves taking in various forms of data that could benefit a business. These data forms could relate to operations and processes, marketing, and the business' pipeline.
Beyond simply collecting data, a BI analyst must be able to interpret it, knowing how it actually translates to useful information. This is where the technical expertise in using different data collection software comes into play.
Even after being able to interpret data as being useful, they'll also need to know how to turn this into something actionable.
For example, they take in digital marketing metrics. What do these tell them about the customer profiles the company should better focus on?
They collect data on internal operations and processes. What does this tell them about which internal systems can run more efficiently and profitably?
These examples illustrate the need to have a high level of problem-solving ability as well.
Once a BI analyst can turn this data into something actionable, they'll then need to communicate this to management in a way they too can understand. Here is where people skills are essential.
What Does It Take to Become a BI Analyst?
Some of the raw skills needed for this position have already been laid out. Still, there are certain education prerequisites most companies want a prospective hire to have. Companies looking to hire a new business intelligence analyst will also want someone who's already technically proficient in several areas.
So what prior education should you look to get and which on-paper skills should you develop in your pursuit of this opportunity?
Education
Companies looking for a business intelligence analyst will usually require an undergraduate degree.
Some businesses looking for someone on the higher-end of the spectrum may even require a candidate to have an MBA.
Skills
More specified training with data communication software, such as Excel and SQL, is often preferred.
For this, some companies may want to see a candidate with a certification reflecting this, such as the MCSE in data analytics.
Experience
Before considering someone for the BI analyst role, many companies will want to see that a candidate has actual experience in the sector.
They often want to see someone who's worked at least a couple of years in an entry-level position. These positions may include a data analyst, marketing manager, or operations manager.
A Secure, Satisfying Career Path
The increased reliance on technological solutions to increase profitability is good news.
This means an ever-increasing value for the business intelligence analyst position. With an increased value comes increased security in the sector.
Beyond the security itself is the fact that someone in this position gets to tap into several skills to perform their job. These skills are both raw and technical in nature.
Is this the type of career path that interests you or one you've already started down? If so, check out these job openings and get started on your path to satisfying success within a growing industry.
Comments:(0)