ITJobCafe
565 Times
297 People
Are you a new graduate looking for a tech job? There are a lot of opportunities for new grads in tech, some of which come with high salaries and great benefits. Find out which ones are among the highest paying entry level tech jobs in this article.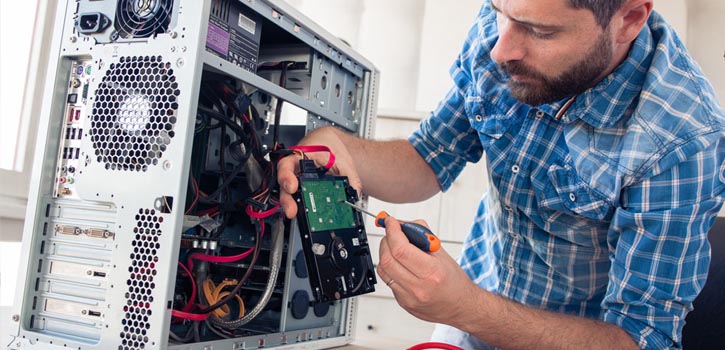 It's probably safe to say that you didn't attend college, spend numerous hours of your life studying, and thousands of dollars of money only to graduate and be underemployed.
Actually, once people graduate, their aim is often to work in their chosen field and make money doing so. The question is, where are these lucrative entry-level tech jobs?
Aside from having amazing luck or knowing someone that can get you into the industry, finding opportunities can be difficult. We have listed out a few of the highest paying tech jobs for new graduates.
Keep reading for more!
Develop Something
Seriously, web developers and software developers can make great money as recent graduates. Web developers design appealing websites that are user-friendly. These are the people that are responsible for the website that you're currently looking at.
Software developers are the reason we have gaming apps, food delivery apps, and even peer-to-peer buying and selling apps. They also are partly responsible for your favorite new phones and computers.
If you're interested in either of these positions the degree required can begin at an associate's, although you will be able to earn more with a bachelor's or master's degree.
Content & Digital Marketing
These are two types of marketing that you can easily get into at entry-level.
Digital marketing managers are responsible for a company's digital image which includes social media, advertising, and online communications.
Content marketing is as easy as writing blogs and web content for companies that are trying to increase their online presence. This is a job that requires a bit of technical knowledge and a ton of creativity!
Almost Anything in Analytics
The ability to analyze problems, numbers, or anything else in a professional setting has become a forgotten art.
Computer systems analysts gather information about their company's computer systems and inform higher up people what is needed to make it run better. They're somewhat of the middleman between IT and business.
Technical support analysts are the guys that most people call when they have a major problem with a computer. These technical support guys can walk people through the problem or solve it remotely.
Digital analysts are a bit different from the two mentioned in that they're the numbers people. Digital analysts collect and analyze digital marketing data. They share the facts and figures with marketers to make marketing strategies more efficient.
Knowing Where to Look for Entry-Level Tech Jobs
Just knowing what types of entry-level tech jobs there are is half the battle. However, knowing where to find these jobs is the other half.
Every now and then you might get lucky with a great connection you made through networking. That's not really where tech jobs are found, though.
They're found online, by applying with a stellar resume, on sites that have a great mix of companies who are hiring and applicants.
If you're ready to find your career, you need to look at tech-related job sites. If you already have a career and are ready for great information, you need to check out our blog!
Comments:(0)